Offers Superior Quality Dental Services in Abu Dhabi
We'll Bring Out The Best Smile In You.
Dental Implant is a material or device placed in and or on oral tissues to support an oral prosthesis.
Everyone wants straight and well aligned teeth. Let us mold you the perfect aligner to help release your lovely smile.
Release your inner smile with veneers that match your lovely personality. Don't bottle up that charisma, let it shine for the world to see.
Teeth Whitening/Bleaching works because enamel and dentine are porous and semi-permeable materials, like a sponge, so the peroxide gel is able to diffuse through them.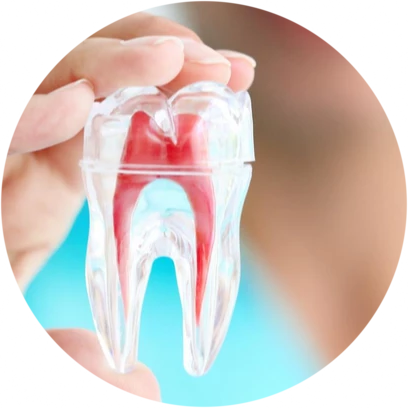 Root canal treatment aims to remove all infection and debris from the infected tooth.
Teeth Extractions- Sometimes when a tooth suffers significant damage, or risks damaging other teeth or your gums, it may need to be extracted.
Teeth restorations can help repair damaged, broken, chipped and decayed teeth ensuring that they last longer.
Scaling and polishing: Regular hygiene sessions are important for good oral health
We are happy to answer your dental queries at your most convenient time and means.